All Mariella Craig wants for Christmas is a sustainable future. She tells us how this can be achieved with some simple, sustainable swaps. 
As we enter the festive season it's time to start getting organised with all things Christmas, including decorations, presents, social gatherings and festive food. Over recent years the media has uncovered more stories covering the impact that many of our festive traditions can have on our natural environment. If you're like me and enjoy all the festive traditions and activities but would like to continue in a more environmentally friendly way, I have found changes we can make to reduce the level of negative impact we make on our Island's natural environment this festive season.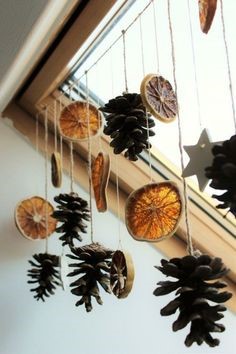 It has been debated whether a real Christmas tree is more sustainable than an artificial tree. Straight off the cuff, we would assume going for the plastic-free option must be more sustainable. This can be the case but consider the following:
• If they're sourced locally as the carbon footprint is lower if they have travelled less distance
• Supporting local tree growing businesses benefits the Island's economy
• During the tree's growing period they absorb carbon dioxide from the atmosphere
• The trees should be disposed of in an environmentally friendly way
On the Island, Hospice IOM, who are a valued Biosphere partner, offer a collection service to recycle Christmas trees for a donation to the charity. If you don't manage to get your tree collected by hospice this year, you could take it to your local civic amenity centre for it to be recycled. Recycling your tree this year can help make other resources such a mulch, woodchips, logs, etc which can be used in local parks, plantations and nature reserves.
If you are on the look out for a new Christmas tree, I would suggest you shop locally for a real tree as this supports the Manx economy and has the least environmental impact, avoiding the eventual plastic waste of an artificial tree.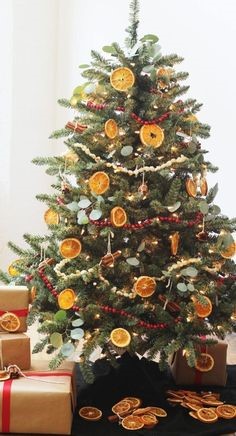 However, if you have been using an artificial Christmas tree for 10 years or more, I am not suggesting you bin it and start buying real trees from now on. The sustainability of the tree improves the more years the tree is used, the one-time purchase may also be the cheaper and most affordable option in the long term for some households. Overall, however, the disposal of an artificial tree will have a greater environmental impact due to the plastic materials used.
If you are thinking of getting a new tree or any other decorations this year, consider rehoming your old ones, donating them to a charity shop or sell online to keep them in use for more years to come.
Rehoming decorations or pre-loved gifts through charity shops could massively help households who may be struggling to afford the extras this winter as well as keeping them out of the waste disposal system which unless recycled, can have a negative environmental impact.
Furthermore, have you considered up-cycling old decorations or even making your own decorations/gifts out of materials you already have? A crafts afternoon on a cold winter's day may be the perfect festive activity to catch up with friends and family. Handmade gifts can be more environmentally friendly as less plastic waste is usually involved and local materials are reused/recycled. Another benefit of handmade gifts is that they tend to be a less expensive option. There are a wealth of websites and YouTube videos available online providing tutorials and ideas to D.I.Y your own decorations/gifts. I personally love the idea of receiving a handmade gift knowing that it is personalised, and that time, effort and thought has gone into its construction.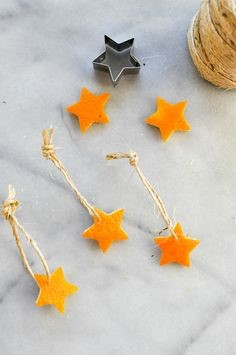 DIY Christmas decorations:
• https://www.thepioneerwoman.com/home-lifestyle/crafts-diy/g33549660/christmas-decoration-ideas/
• https://www.goodhousekeeping.com/holidays/christmas-ideas/how-to/g2203/christmas-decoration-ideas/
Thank you for reading this article and we hope you try some of our suggestions! If you have any photos you'd like to share with us to inspire others to have a more sustainable Christmas please email them to us at biosphere@gov.im or send them via our Facebook and Instagram pages, @biosphereiom.
We hope you have a lovely Christmas and a Happy New Year from all of us in the Biosphere Team x
Posted up on 2nd December 2022