FWAG (Farming and Wildlife Advisory Group) Isle of Man and friends were delighted to be invited back to Ballakissack Farm, Santon, by George Radcliffe for a wildlife walk.
The farm, which has a dairy herd and strong show of young calves, is run by George's daughter Sandra Kinvig, her husband Ashley and sons Neil and Michael.
The walk focused on a wonderful stroll down by the Santon brook, an area George and his family and friends have spent more than 30 years tending specifically for nature and a real haven for songbirds.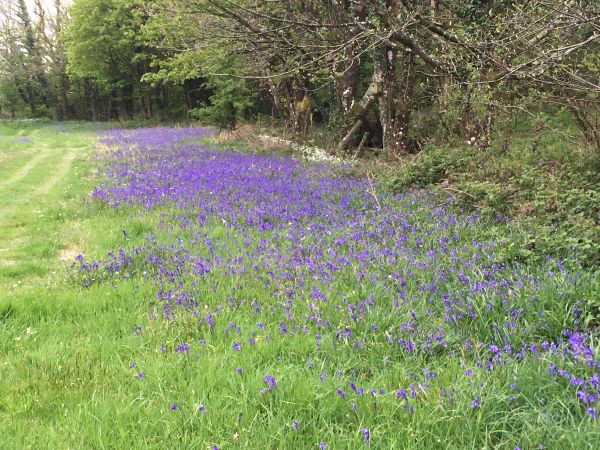 This has included tree-planting initiatives, pond creation and maintenance, grassland management to support traditional wetland hay meadows and installation of bird boxes and nursery beds, raising local wild plants for transplanting. 
It was a treat to see the marsh marigolds, a wonderful show of native bluebell corridors fringed by banks of wild garlic, cowslips, orchids, meadow sweet and silverweed coming into leaf and a great diversity of other species.
George, who is just shy of his 92nd birthday, remains active and his daily trips out on his trusty quad enable him to spend many hours in the sanctuary dedicated to nature.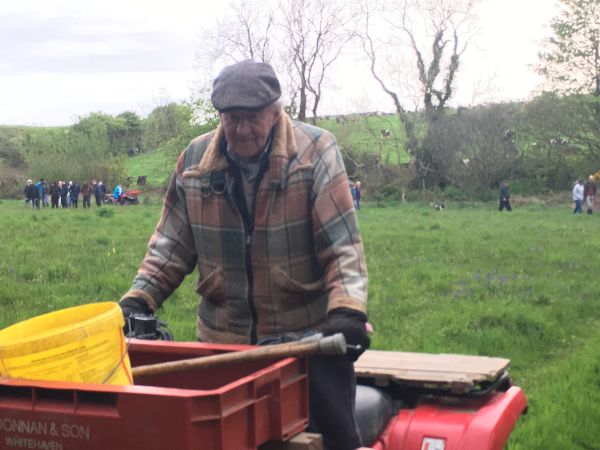 The evening ended with lovely refreshments provided by the family.  It was lovely to be joined on the walk by four generations of George's family: sons Brian and David, daughter Sandra, grandson Michael and 10-week-old great grandson Harvey.
FWAG Isle of Man is an active group of farmers who dedicatedly manage large areas of the Island's countryside focused on nature and environment.
The farmers are true custodians of the Island's rich biological diversity through the way many have farmed for countless generations. 
FWAG is open to other wildlife groups and all sectors of the Island's community. 
FWAG, as a pioneer stakeholder partner of UNESCO Biosphere Isle of Man, continues to progress with its annual farm competition for the cherished Bronze Chough Award, linking in with the UK's Silver Lapwing Award for Farm Conservation from 2023, a super accolade which serves to recognise so many deserving wildlife initiatives in progress within our UNESCO Biosphere.
To join the group please make contact with Hilary Fletcher, Administrator, on 07624 422486 or via FWAG facebook page or email manxchasers@hotmail.com for news and updates.
Posted up on 28th May 2022