Precision engineering company Swagelok's staff and their families connected with nature in June during The Wildlife Trusts' #30DaysWild campaign.
Biosphere Partner Swagelok, based in Tromode, has, for the last two years, held a staff photography competition to mark the annual campaign.
It encouraged staff to get out into nature – both in Swagelok's own grounds, tended for nature, during meal breaks and in their leisure time.
This year the company's wellbeing team adopted even more of the ideas of #30DaysWild and encouraged staff to hold outdoor meetings, including walking meetings; take nature walks and take photos; explore the Island with friends and family, noticing nature, and take action for nature.
It held three competitions – for the best writing or drawing by employees' children, for a photo that best encompassed #30DaysWild and for the best overall engagement with nature.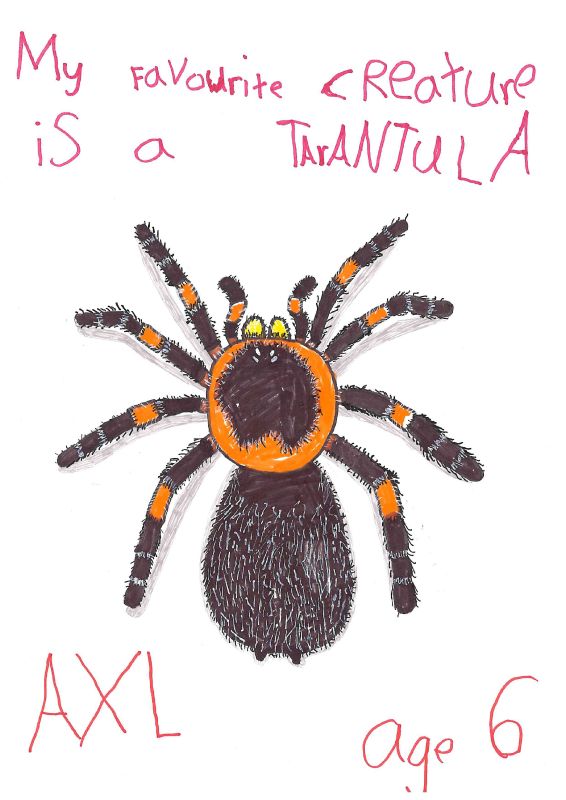 Children's winner by Axle
Many of Swagelok's staff got involved, setting a difficult challenge for invited judges – Jo Overty of UNESCO Biosphere Isle of Man, Mark Edwards of the Isle of Man Government Communications Service and a photographer/videographer and Hannah Phillips of Manx Wildlife Trust, as well as Swagelok's Management Team
Jo said: 'This is an amazing example of a Biosphere Partner company really embracing the principles of our Biosphere and encouraging employees and families to appreciate nature during the best time of the year, when everything is bursting with life and we must appreciate it.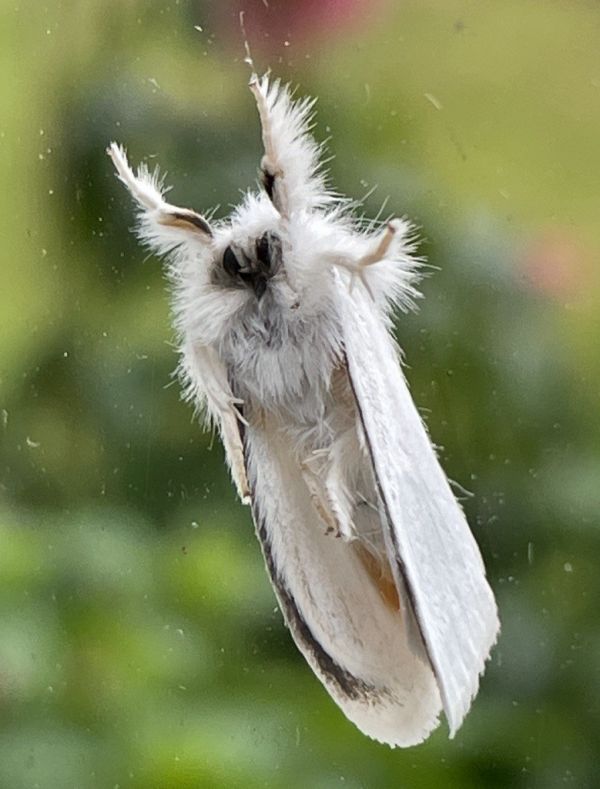 Photo competition winner Karen Duckworth
'It is fair to say we judges took our time making our minds up, as entries were fantastic, and we congratulate winners but the most important aspect of this is that people got out into nature and connected with it. Those connections inspire interest, care and action. Well done to Swagelok and everyone who got involved.'
The children's prize went to six year old Axl, who drew a tarantula in incredible detail. But all the other entries in this category will receive a voucher, too, as they were all so fantastic.
The winners in the photo competition were Karen Duckworth for her yellowtail moth, second a bee drinking in a pool taken by Liam O'Malley (main article image) and third the infamous Bulgham wild goats on the Manx Electric Railway line taken by Steve Ashton.
The Quality Engineering Team won the category for best overall interaction with nature with a collage of photos showing all they had achieved during the month.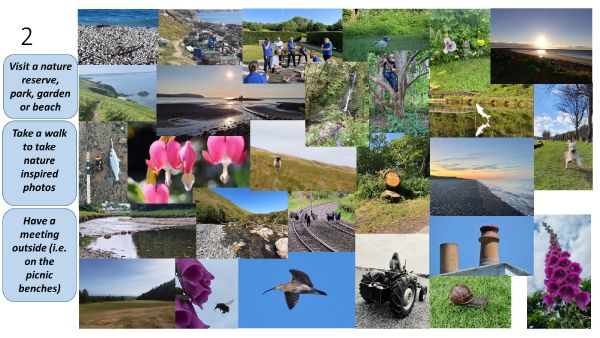 The Quality Engineering Team out and about during #30DaysWild
Jo ended: 'My personal favourites were photos of the resident pheasant Filbert strutting past the No Mow May sign at Swagelok, an area the company leaves for wildlife.
'But we had the best morning looking at and debating the entries and working out species, settings and the amount of fun everyone had.
'I hope the Swagelok initiative goes from strength to strength and at a networking event later this year we'll invite more Biosphere Partners to embrace it, too.'
Posted up on 12th July 2023