It's Earth Day on Saturday 22nd April.
The theme in 2023 is 'Invest In Our Planet', highlighting the positive individual, group, corporate and global actions we can take to address the climate and biodiversity emergencies we face and to create a healthy and happy future.
Why not try to take up one more of the ideas below.
Refuse it: turn down unnecessary packaging when shopping, and ask your retailer how it encourages others to do the same.
Reuse it: think twice before throwing something away. Can it, or parts of it, be repaired, repurposed, or recycled and put to good use by someone else.
Refill it: doing ParkRun, the shopping run or a pizza run? Take your refillable bottle and top it up at any of the 150+ Refill Stations Island-wide. You can spot them from the blue tap sticker.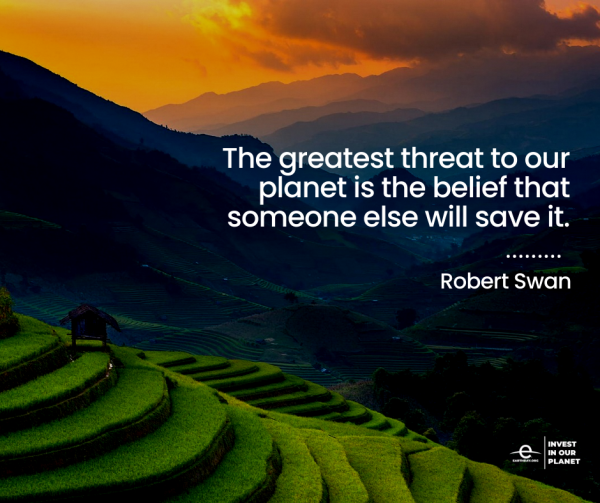 Plant it: it's a great time of the year to plant something and watch it grow. Whether it's a plant or a vegetable in your garden or a herb on your kitchen windowsill, get something in to the earth and enjoy its journey upwards.
Enjoy it: get out in to nature, see, hear, touch and smell it, spot a new species and learn about it, or connect in some way with the earth.
Walk it: at work, do you have a meeting that doesn't need to be a stuffy boardroom, and can be conducted while walking out in nature?
Pick it up: someone else may have dropped that piece of litter than makes our Island look scruffy and may end up in waterways, killing animals, but you can pick it up. In a park or on your street, every little bit of litter collected and properly disposed of helps. 
Taste it: make Earth Day the day you enjoy local food and drink, farmed or grown in the Island of Man, supporting producers, low food miles and our economy.
Unplug it: do you have gadgets and devices that are permanently powered up even when not in use? Or plug sockets putting out energy with nothing connected. Use Earth Day to switch off.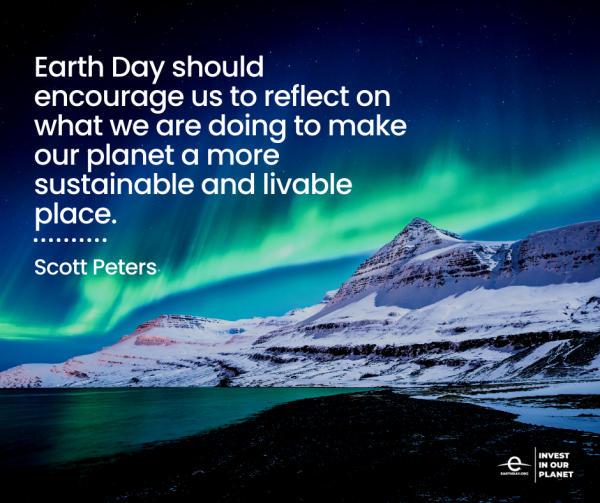 Stop it: on a really busy day, can you find 10 minutes to just stare at nature, from your kitchen window or your garden, if you have one. Just a little time spend enjoying nature resets the mind.
Inspire it: spend some of Earth Day thinking about what more you can do, as an individual, at school, at work, or in your community to help our planet survive and thrive.
Adopt it: of course, Earth Day is every day, not just today. For tips on actions you can take all year, visit https://www.earthday.org/earth-day-tips/
And, most of all...
Appreciate it: take some time to just stand back and marvel at the wonderful world around us and everything in it, whether that is the myriad of habitats in our countryside, a small fungi in your local park or the enigmatic birds that survive and thrive in our more urban areas. Fall in love with wildlife and cherish it purely for the fact that it exists.
Posted up on 16th April 2023