Staff at UNESCO Biosphere Isle of Man Partner Swagelok had an unusual 'take' on The Wildlife Trusts' annual 30 Days Wild initiative, held in June.
They got out into nature for an in-house photography competition, capturing fantastic land and seascapes and close-ups of nature and people enjoying it.
Mark Edwards, an ex BBC journalist and a talented photographer, and Jo Overty, UNESCO Biosphere Isle of Man Project Office, judged the 120+ entries.
Jo said: 'There were so many amazing photos, it was a pleasure to look at them all and it was really hard to choose winners. Well done to all the talented staff at Swagelok.
'As The Wildlife Trusts' 30 Days Wild initiative was all about connecting people up with nature, and as the UNESCO Man and the Biosphere is about people and nature, rather than just nature, we focused on these connections.'
A triptych photo of a pigeon temporarily nesting in the wheel of a bicycle in a garage, taken by Oleg Budyldin, won first prize.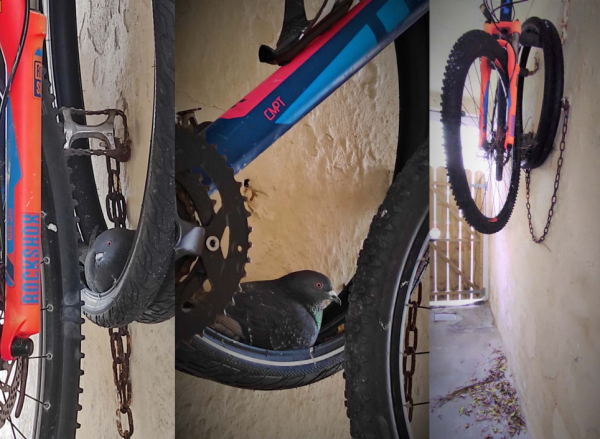 Jo said: 'We chose the first placed image because it was such an unusual people/nature interaction, and it's good someone spotted it and photographed it from a respectful distance.
'It connects two things the Island is well known for - birds and bicycles. The nest has probably put paid to the cyclist's exercise for a while, though.'
Another of Oleg's images, a tiny ladybird on a hand, was second.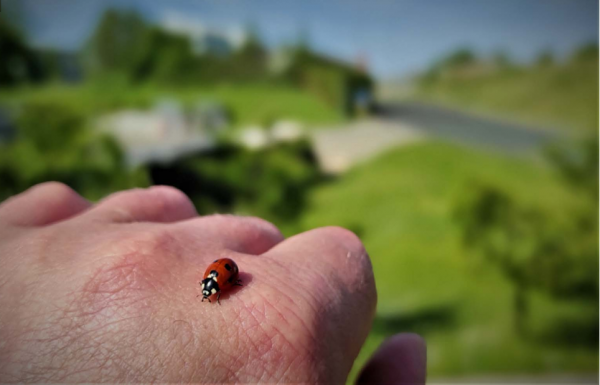 'This manages to feature a human interacting with a tiny insect in sharp focus with a large, green, vista behind it,' Jo said.
Zoe Salmon's picture of two children playing out of doors won third prize.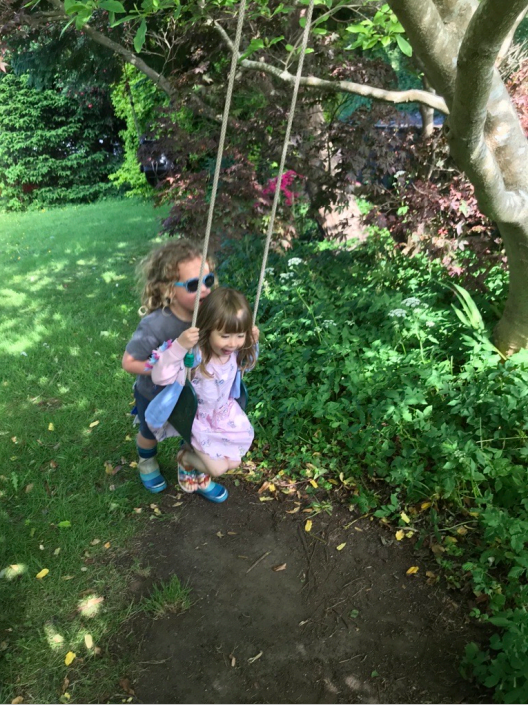 Jo said: 'We loved the joy and the un-posed nature of the third-placed shot - little ones simply delighting in the outdoors in the sunshine.'
Runners up were Chris Love, Jayne Kennell, Oleg Budyldin, Pete Brady, Lee Bass and Melanie Beattie.
Jayne Kennell, Environment and Safety Officer and Leader of the Swagelok Wellbeing Team, commented: 'I was overwhelmed with the amount of the entries we had to the competition. It was fantastic to see the overall participation. 
'Getting outside and interacting with nature is proven to improve wellbeing and this is why, as a wellbeing team, we decided to get involved in this initiative. For me, it was a reminder of how lucky we are to live on such a beautiful, diverse, Island.'
 Read Swagelok's Biosphere Partner Pledge on the 'Who's Involved' section of our website.
Posted up on 21st July 2021