Hannah Phillips, Manx Wildlife Trust's new Community Ranger, tells us about her role and how she is connecting more people with nature.
In 2021, the Federation of Wildlife Trusts began their collective next step in their vision to help wildlife.
This new approach sees the charity move away from their traditional methods of people management, and instead sees the organisation focusing on community engagement.
As an organisation, Manx Wildlife Trust believes that, to help protect and enhance wildlife, we need to work together with the whole community. Our new approach, #TeamWilder, is therefore reflective of the vision of UNESCO Biosphere Isle of Man, which emboldens the aim of working together for a sustainable future.
#TeamWilder is influenced by the approach of community organising. This methodology advocates the enabling and empowering of people to take meaningful action towards helping protect and restore their local wildlife and habitats. This action at a local scale can be repeated until the impacts are recognised globally.
In May, I started as the new Community Ranger for Manx Wildlife Trust, a role closely interrelated with the work of #TeamWilder.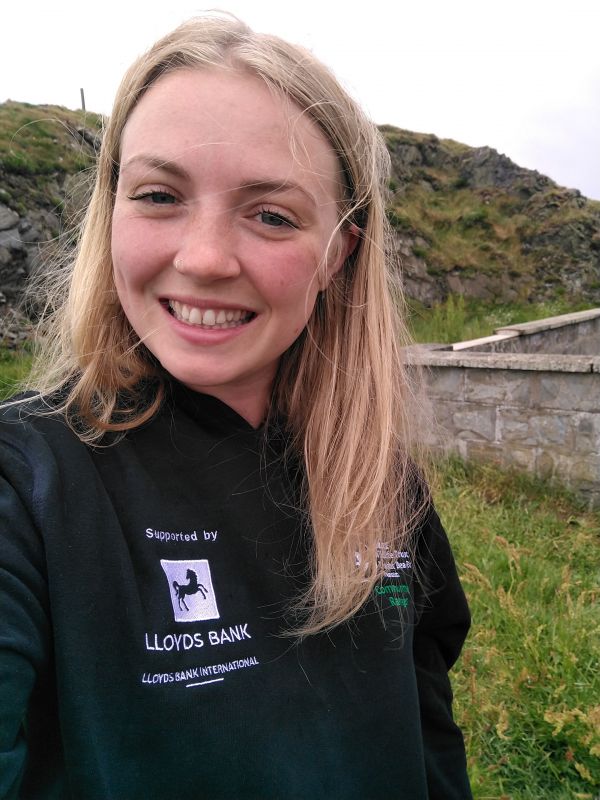 MWT's Community Ranger is supported by Lloyds Bank International
This new position aims to engage all members of the community with nature and aims to create more wildlife friendly places within urban areas of the Island.
Traditional conservation methods were more focused on purchasing and protecting large pieces of land. This is still critical; however, we want wildlife friendly spaces to be accessible to all members of the community and not just to those with access to transport.
For wildlife to thrive, we need to make space for nature everywhere and learn how to integrate it within our everyday lives. We are, after all, part of nature ourselves.
A leading project for me is to engage and work alongside those members of the community living in the most urban areas of the Island. I'm currently working towards establishing an eastern volunteer group like those we have in the north and south of the Island.
A key project for this volunteer group will be the management of our Onchan wetlands reserve. This reserve is only one hectare in size but is located within the heart of the Onchan community. We therefore believe this site offers an exciting opportunity to work alongside the community to help wildlife. We would like this reserve to become community led and provide benefits for both people and wildlife.
Along with Onchan wetlands, we also have a number of new exciting future projects in the east of the Island.
We will collaborate with our new eastern volunteer group, which will be key in the future of these projects. Please keep an eye out for more information about the development of this group.
We are currently organising a public consultation which will take place in the Onchan Parish Hall on the evening of the 6th September. We are also organising another date for a similar event in Douglas. Please come along to share your views and hear about how, through working together, we can make more space for nature.
Contact: Hannah@mwt.im
Posted up on 24th July 2022